The Miami Marlins led MLB in fielding during the 2017 regular season. Once again, Perry Hill's infield coaching pays dividends.
Fielding Percentage
(Putouts + Assists)/(Putouts + Assists + Errors)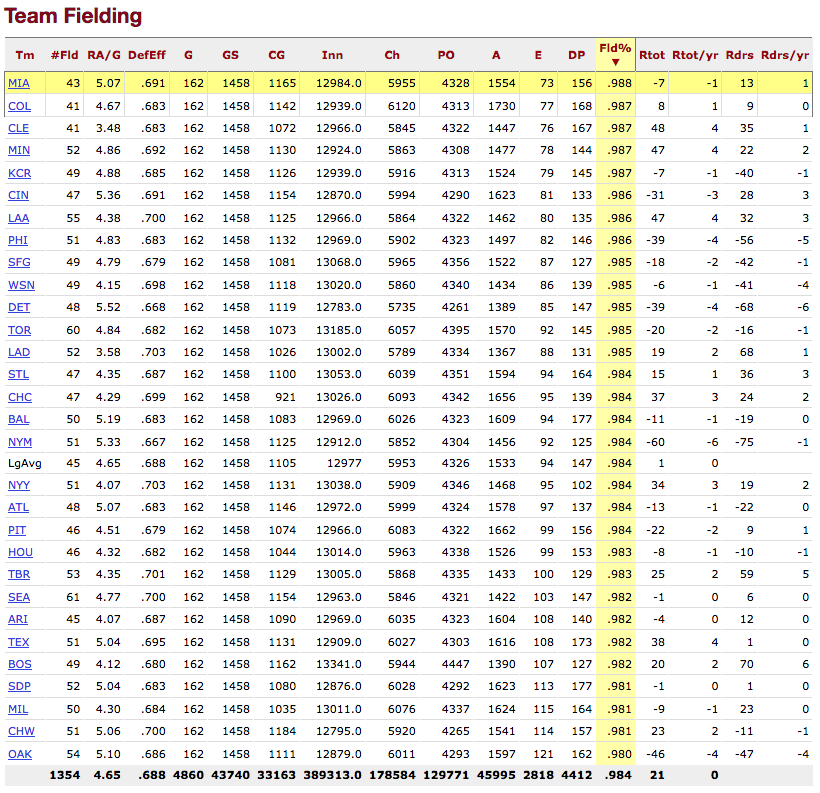 The Marlins also led the league giving up the fewest errors of any team.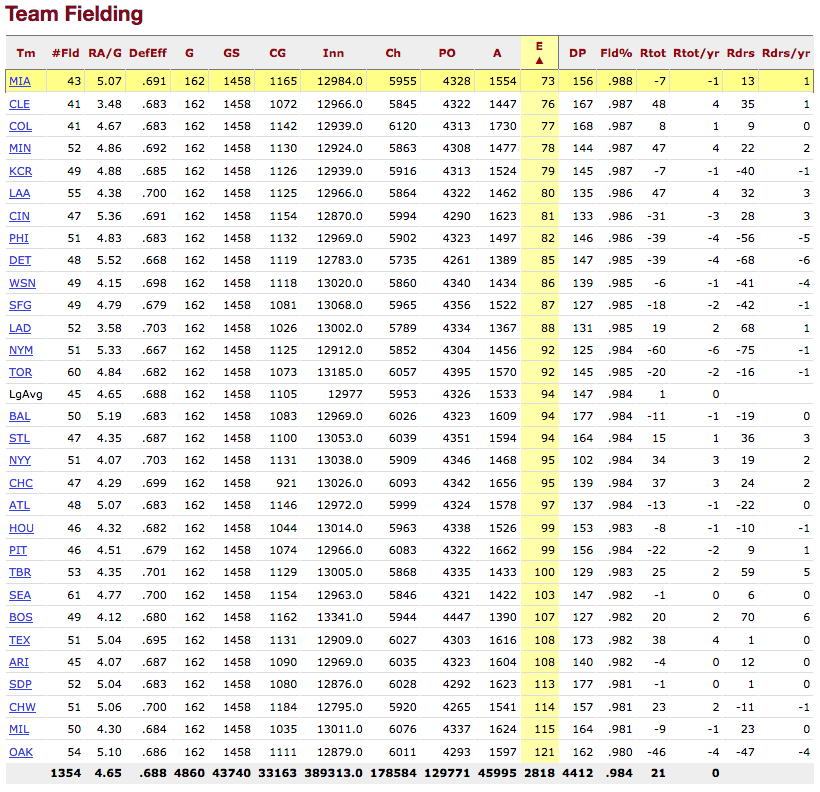 If you want to know how it's done, join GoldGloveDefense.com now.